Case Study
CXM Tool For IT&ITeS
Client
One of the leading CRM business firms, rapidly expanding their footprint with tailored solutions to their clients. They have over the years of combined experience in CRM, delivered products that cater to small and medium sized businesses.
Executive Summary
The customer specializes in highly versatile & customizable CRM solutions to small and medium sized companies (SMC). With CRM being polarized market where products are based upon on-premise or SaaS CRM, the customer wanted to cater to SMCs with a tool that would cover the aspects of security and flexibility.
Synergy Technology Services, with the expertise in delivering business critical solutions was entrusted with the job of developing a CXM tool.
Technology
JAVA
Spring
REST API
Metro webservices
Dojo controls for UI
Tomcat
Jboss
Hibernate
MS SQL/MySQL/Oracle
Solution
The customer wanted a CXM tool that would enable their clients define entities and make the tool compatible with their businesses.
Developed an amoebic CXM tool whose architecture enables the customer's engagement with clients across horizontals and verticals.
Made a highly customizable tool which would cater to user-defined entities according to their area of expertise.
Tool also enables the customer to gauge client's experience and polarize the service based on the inputs.
CXM tool developed for the customer can support all platforms, different databases and be responsive in design.
Tool can be ported on cloud or used as stand-alone on-premises application. It can be used to sync mails, content, activities etc.,
Case Study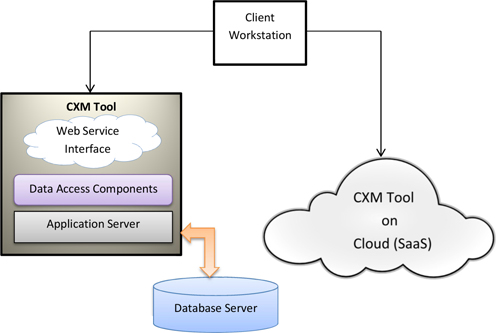 Challenges
Complexity in design
Development of amoebic architecture that would work for any industry regardless of number of entities created.
Continuous change requests appreciation.
Business Impacts
A complete Customer Experience Management (CXM) tool to leverage their footprint in a highly competitive environment.
Limitations from traditional CRMs are mitigated.
Extreme customization, virtually every aspect of CRM can be redefined.
Unlimited deployment vis-à-vis infrastructure and platforms.