Case Study
Client
The client is an American entertainment company. A technology-driven leader in Music distribution & artist and label services.
Executive Summary
There are a lot of enormous files that businesses in the media and entertainment sector need to share and store. a multimillion distributing system, an enormous amount of data is stored and used in multiple applications. This yearns to be technologically strong and competent to be top in the industry. The rising clientele urged them to have a technology support system and asked STS to come as a guardian for the past several years.
Problems
Technology is ubiquitous. From Phonographs to streaming music took a lot of technological advancement and staying channeled with the ever-changing technology is competitive.
Technology
Database:
Neo4j
MySQL
Snowflake
No-SQL DBs
Solution (Support)
STS has provided an offshore support center with simplified customer technical service expertise that has assisted business customers in gaining a competitive advantage through the use of integrated electronic channels and business processes. Without technical assistance, customers will be in chaos. We verified that the complete programme runs without any issues. This entire project was handled in the form of SLA driven approach.
A look at our Technical Support with business automation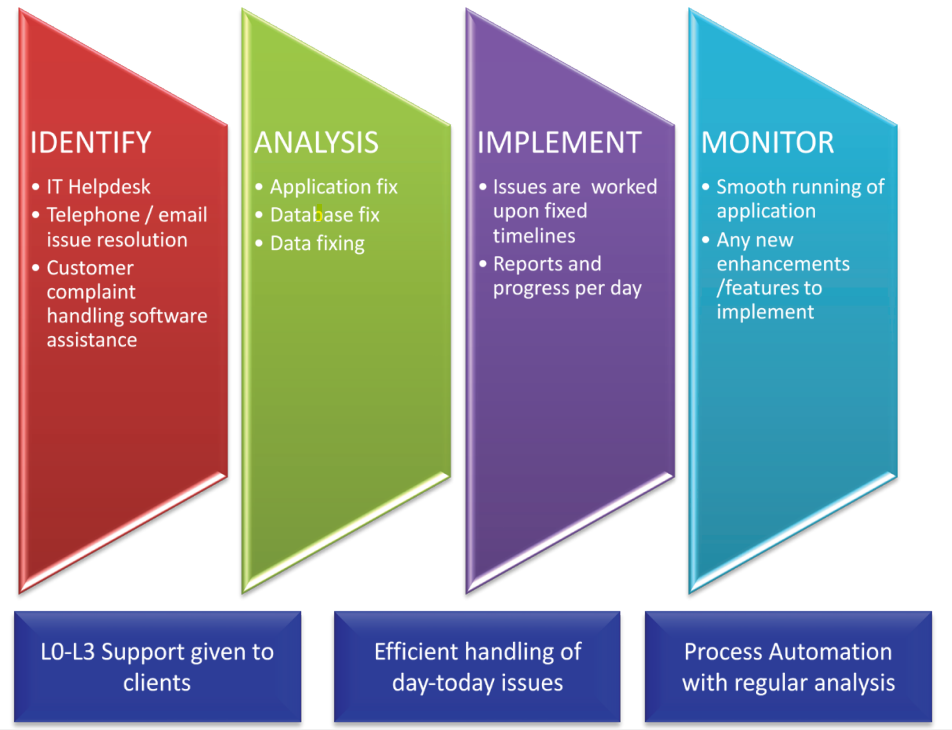 L0

L1

L2

L3

A solution from knowledge-based
Call handling JS
FAQ Support
Escalation to L1 related to software issues

Ticket Registration and confirmation
Basic Troubleshooting issues
Emergency technical support
Service level reporting

Infrastructure, network, database, fixes
Root cause analysis by replicating the code
Process automation
Configuration management
Rights management

Application Upgrades
Enhancement development
Performance tuning
Benefits
60% reduction in manual efforts of optimization of uploads
Customer Satisfaction has increased
Process automation has helped minimize human errors
Highlights
All technical queries are being handled with precision
On-time delivery of quality deliverables